Solenne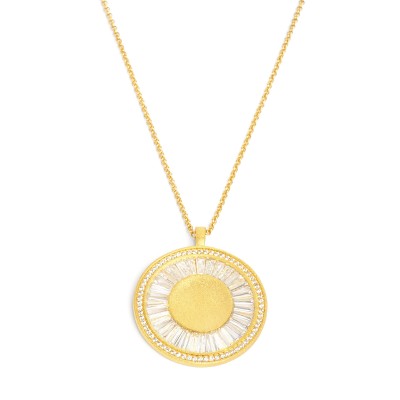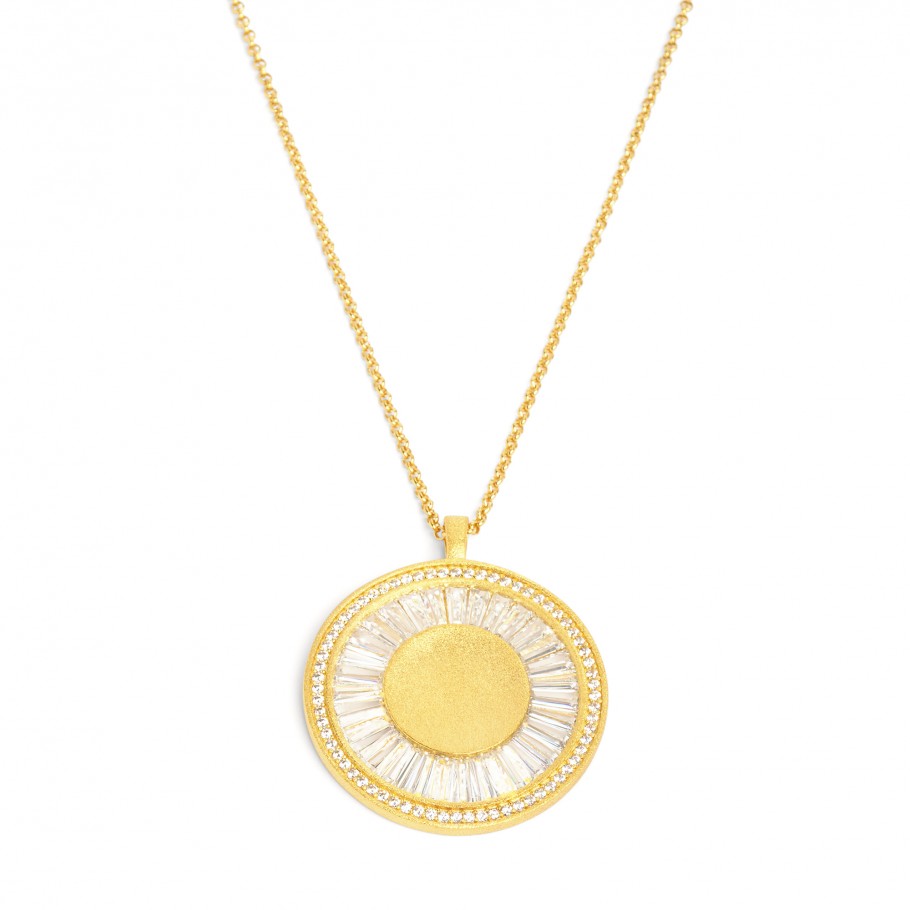 Solenne
Design line Solenne
Chain with Pendants with sparkling, brilliant-cut Zirconia and a high-grade Gold plating in premium quality
Description
here comes the sun … Lassen Sie die Sonne jeden Tag für sich scheinen mit der BERND WOLF Designlinie Solenne. Elegant leuchtet der Zirkonia im ausdrucksstarken und eleganten Baguetteschliff. Die Halskette Solenne ist das herausragende Keypiece der Designlinie Solenne. Welches Schmuckstück könnte das Thema "here comes the sun" besser illustrieren als dieser hell leuchtende Anhänger? Strahlenförmig angeordnete Zirkonia im Baguetteschliff und die matt gebürste Oberfläche der Goldplattierung in Premium Qualität der konkaven Innenfläche ergänzen sich zu einem ausgewogenen Spiel der Reflexe. Zirkonia in perfektem Brillantschliff umrahmen das Ensemble in enger Fadenfassung.
Details
| | |
| --- | --- |
| Clasp: | lobsterclasp |
| Raw material: | 925 Sterling Silver |
| Measures: | 70,70&80cm |
| Jewlery type: | Chain with Pendants |
| Material: | Zirconia |
| Surface material: | high-grade Gold plating in premium quality |
This piece of jewelry features a lobster clasp, which enables you to easily fasten its two ends to one another using the small lever to open, and releasing it to securely close the clasp.