Colini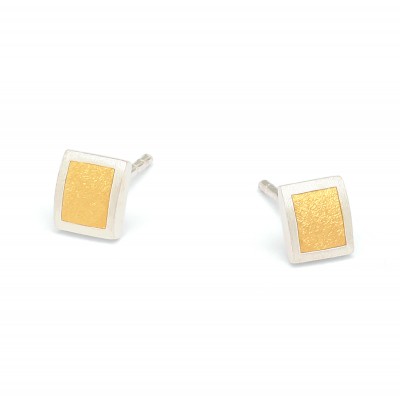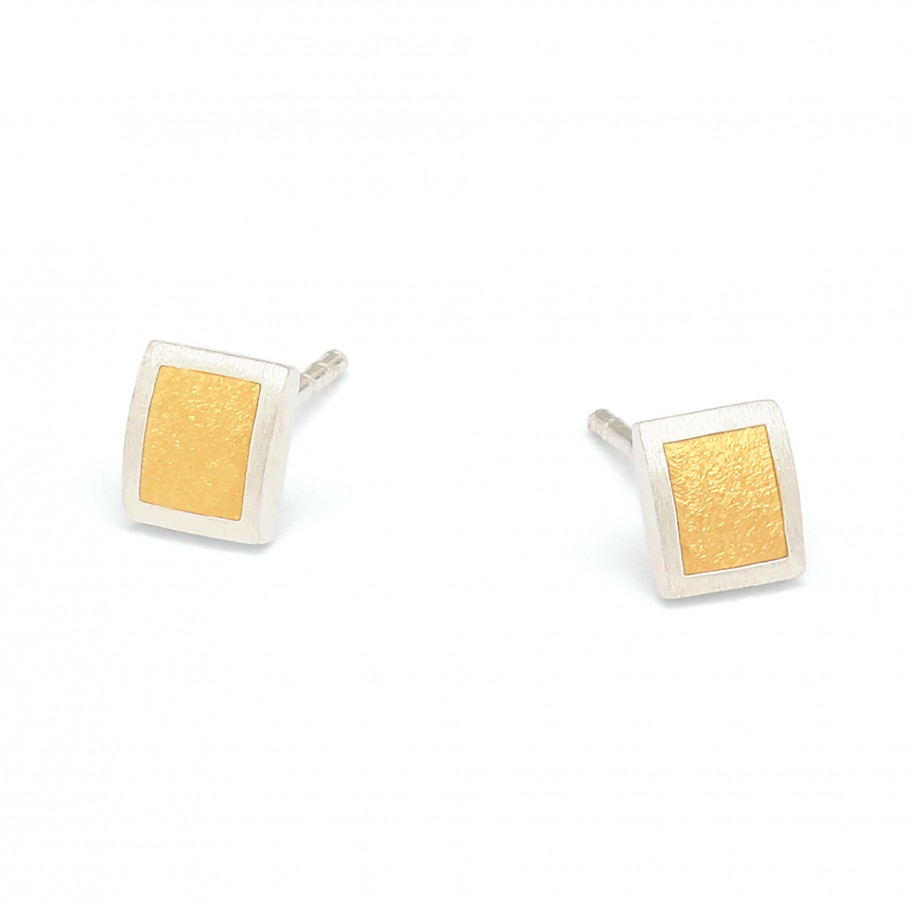 Colini
Design line Navette
Ear stud in Bicolor - high-grade Gold plating in premium quality and a high-grade Gold plating in premium quality
Description
Details
| | |
| --- | --- |
| Clasp: | clasp |
| Raw material: | 925 Sterling Silver |
| Jewlery type: | Ear stud |
| Material: | Bicolor |
| Surface material: | high-grade Gold plating in premium quality |
Dieses Schmuckstück ist mit einer gewöhnlichen Steckerfeder ausgestattet. Hiermit lässt sich der Ohrschmuck sehr einfach durch verbinden der Steckerfeder mit dem Stift verbinden

Handmade in germany
Made in Germany
Our collections are designed and produced in Germany
When it comes to crafting your new favorite jewelry creation, we rely on the extensive experience and know-how of the goldsmiths working at our BERND WOLF studio. Manufacturing our jewelry here in the Dreisam Valley near Freiburg enables us to guarantee products of consistently excellent quality. We purchase our basic materials from suppliers in many countries. Further processing of the materials, as well as the essential worksteps related to surface finishing and assembly, are always performed at our studio.
Superb high-precision craftsmanship
Our studio's goldsmiths and other staff craft your new jewelry creations with meticulous attention to detail and superlative artisanal skills.
By selecting materials of particularly fine quality, as well as using sophisticated tools and crafting techniques, we come close to our goal of creating absolutely perfect pieces of jewelry for you. After completion, before being shipped to you, each piece is meticulously checked once again to ensure you'll enjoy your new jewelry creation to the full.

Wearing comfort
Wearing comfort
Even in the early stages of creating new pieces, we focus not only on a jewelry creation's design, but also on its wearing comfort. A holistically designed piece of jewelry feels good when being worn, and puts a smile on your face when you look in the mirror. Together with our suppliers, we have worked for years on many details to find perfect material combinations for you, and to develop appropriate crafting techniques. Our goal is for you to associate pleasurable emotions with your new favorite BERND WOLF jewelry creation, and to enjoy it at any time.

Joy for a lifetime
Thanks to the superlative craftsmanship involved in our jewelry and the exquisite, carefully selected materials they're made of, we are able to offer you an affordable Lifetime Service for our entire product range, constituting a guarantee included in the purchase price. Thanks to this special service, you can have your jewelry restored to almost original condition, even after many years. It's important to us to ensure that you'll experience lifelong pleasure with your favorite BERND WOLF jewelry creations.

Low cost shipping
Ab einem Einkaufswert von 100€ sind Bestellungen für Sie versandkostenfrei per DHL.
Zusätzlich können sie über DHL Express sich den Artikel auch per Express zustellen lassen. Wählen Sie dies einfach im Bestellabschluss entsprechend aus.

Bernd Wolf jewlery box
All our pieces are delivered in the premium delivery box. This makes the unwarpping a special moment.

Selected materials
Selected materials
The pearls and gemstones we use for our jewelry are of particularly fine quality.
Our goldsmiths pay meticulous attention to chromatically harmonizing the gemstones, pearls or coral for each individual piece of BERND WOLF jewelry, selecting pearls with matching luster and hue by hand. Marbled sponge coral and turquoise with inclusions display fascinating natural shades and hues, so each of the pieces concerned is a genuinely unique piece. The variations involved characterize them as authentically natural products that lend themselves perfectly to creating harmoniously balanced, vibrant jewelry creations that underscore your personality to radiant perfection.

Gold from certified sources
our Gold
BERND WOLF is committed to using only gold from eco-friendly production
We use exclusively gold from certified, ethically impeccably sources for our jewelry. It is 100% alluvial gold obtained from rivers, and is produced in compliance with environmental standards and human rights.
Conventional gold production causes enormous damage to both humans and the natural environment. We take our responsibility as manufacturers seriously. We aim to contribute towards transforming the value creation chain and developing a more sustainable economic system.